** updated 9/14/2023**



*We have the MODERNA 2023/24 vaccine in stock for 6mo and older

Our Moderna vaccine stock comes and goes due to supply chain issues:
We cannot schedule children for the vaccine when we do not have it in stock.


Please TEXT or Call add your child to our call back list if you cannot get an appointment.

*Please have patience with our office staff as we have high demand for the vaccine

*We are only vaccinating children that are Kiwi patients
---
FLU VACCINES ARE HERE - CALL TO SCHEDULE NOW

Call, Text or Email us to get your appointment for the Covid Vaccine
(510) 652-1720

text or call, choose option #4



Lose your CDC Covid vaccine card???



Now you can access your/your child's Covid Vaccine Record from the California State Registry:



Kiwi has been giving the Pfizer vaccine for kids since 11/4/21.

W

e gave over 1200 Pfizer Vaccine doses at Kiwi in 2021*



Kiwi has been giving the Moderna and Pfizer vaccine for children 6mos to 5 years since June 21, 2022

*Kiwi Pediatrics firmly believes in the benefit and safety of the Covid Vaccine for children and adults.
How do I sign up for the COVID-19 Vaccine in California using MyTurn?
How do I find the COVID-19 Vaccine anywhere in the US? VaccineFinder.org
OTHER PLACES TO GET THE VACCINE FOR 5-21 years old:

Kiwi Pediatrics is giving the Pfizer vaccine to children 12 and older and their families. Please call us for an appointment 510-652-1720
The Pfizer vaccine was approved by the CDC for children 12 years old and up on 5/12/21. Moderna and Johnson & Johnson are approved for 18 years and older, but are also running studies for the 12-15 year age group. Studies for children 6 months old and up have been underway and the vaccines may be available by the fall, 2021.
Myturn.ca.gov will find you an appointment in CA for everyone 12 years old and up

MyTurn also has a Vaccine Hotline at 1-833-422-4255 or 1-833-4CA-4ALL (M-F 8AM-8PM, Sa-Su 8AM-5PM).

Search sites throughout the country by zip code at VaccineFinder.org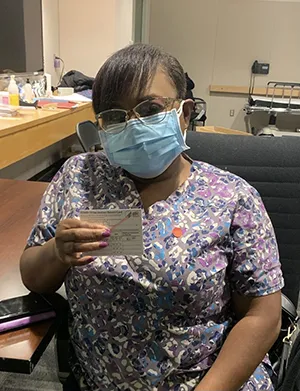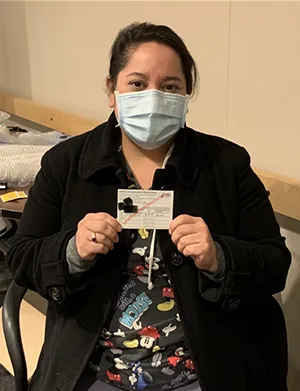 OTHER PLACES TO GET VACCINE FOR ADULTS:
Vaccines are distributed by the counties, large medical organizations and pharmacies. Sign up at CA Myturn or
call the MyTurn Vaccine Hotline at 1-833-422-4255 or 1-833-4CA-4ALL (M-F 8AM-8PM, Sa-Su 8AM-5PM).
The general information California COVID Vaccine site is: covid19.ca.gov/vaccines
Scroll down for more vaccine site links.
Vaccine Information
The currently available U.S. vaccines are the FDA approved mRNA vaccines Moderna (Spikevax) for 18 and up and Pfizer (Comirnaty) approved for 12 and up.

For children, Pfizer vaccine is EUA (emergency use authorization) approved for children 5 years and older.

For the mRNA vaccines, you should get the same brand for the first two doses. You should get a third dose (booster) for significantly improved protection either of the same vaccine or you can switch to the other vaccine. A fourth dose (2nd booster) is approved for people 50 years and above or those with immune compromised disorders.

The Johnson & Johnson vaccine is no longer recommended except under specific circumstances. Click here to read more on the CDC site.

If you had COVID already, you can and should get the vaccine. It is believed that COVID infection can provide 1-3 months of immunity. You must wait the 10 days of Isolation after your Covid infection began before going to a vaccination site, to prevent the spread of Covid.

If you were treated for COVID with a monoclonal antibody or antibody cocktail treatment, you should check with your doctor first regarding when to get the vaccine.

After you receive the vaccine, when in public crowds or with non-vaccinated people, you should continue to wear masks, social distance and follow the local guidelines. Vaccine immunity builds over time. Your immunity begins around two weeks after your first dose. You are considered "FULLY VACCINATED" two weeks after your final dose although this might change to after three doses. There are separate rules for the Fully Vaccinated. Read more here on the CDC website: Rules for the Fully Vaccinated

Allergies and the vaccine: The only allergic reactions connected to the vaccines are for those with allergy to Polyethylene Glycol (PEG) or Polysorbate in the vaccine. If you have either of these allergies, you should consult with your doctor first. Everyone else with known food or medication allergies can take these vaccines but you may want to consult with your doctor/allergist. If you have allergies, you will be advised to sit for 30 minutes after the vaccine, rather than the usual 15 minutes.
How does the vaccine work? Watch this brilliant and fun video explanation by Dr. Kimberly Manning (@gradydoctor) from Grady Memorial Hospital
COVID VARIANTS

Will the vaccines protect us from the COVID Variants?
The U.S vaccines had good protections against the early variants (prior to Omicron) including delta , alpha and others, based on data from Moderna, Pfizer and J+J .

Now with Omicron, we are well protected from severe dieasse with three doses of mRNA vaccine and not very well protected with only two doses. Protection means you will should not become sick enough to need hospitalization but you can still come down with Covid infection and you still spread Covid infection to others.

If you are overdue for your third dose, be sure to get it right away.

How do variants arise? They emerge in immunocompromised patients who have a prolonged covid illness, typically in countries with poor access to vaccines. So prevention of new variants by vaccination across the globe is essential to ending this pandemic.

Information about emerging variants is available here:
cdc.gov/coronavirus/2019-ncov/variants/


Myocarditis and COVID Vaccine
Myocarditis has occurred in youth, mostly males over 16 years old, mostly after the second dose of mRNA Covid vaccine, but some after the first dose. It has occurred in small numbers, but more than would be expected in the general population. Hence it is believed to be due to the mRNA vaccination. The cases have been mostly mild and/or treatable. The CDC has continued to recommend the vaccines because the risks of a Covid infection itself and the potential for related complications are much greater.

KNOW the symptoms of Myocarditis and call your doctor if they occur. The most common symptoms are: Chest Pain, Rapid Heart Rate, and /or Shortness of Breath. The onset is typically within several days after the vaccine.

Read more here:

CALIFORNIA VACCINE WEBSITES BY STATE AND BY COUNTRY


RESOURCES