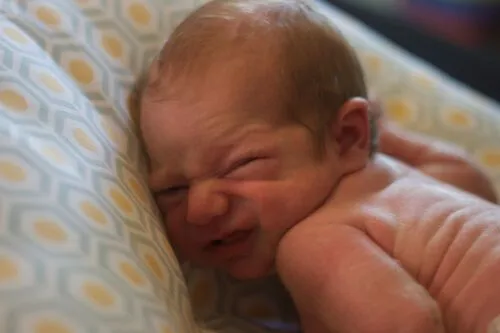 Most babies will have a period of increased fussiness starting at around 2 weeks of age and usually peaking between 6-8 weeks of age. Although, this is a normal developmental stage for infants it can be very stressful for parents and caregivers. We are always happy to discuss your baby's fussiness over the phone or see you in the office if you are concerned. If you are worried or feel that something is just not right, please take your child's temperature and contact us or the after hours advice line.
Additional Resources
The Period of Purple Crying: A website designed to help families understand and cope with their child's crying.
UCSF Benioff Children's Hospital Oakland Fussy Babies Program: Infant specialists provide specific interventions for families struggling to care for a baby who is fussy, crying excessively, or has difficulties with sleeping or feeding. Alameda Kids has additional detailshere.
We Care Services for Children: Provides provides home visits for infant and child mental health for children ages 0-5 living in West Contra Costa County. Visit their website or call 925-671-0777 ex. 226
American Academy of Pediatrics: Crying and colic resources from healthychildren.org.
The Wonder Weeks: A book, website, and app that helps to explain periods of fussiness related to developmental leaps.